My Team
I take customer service very seriously. So does my staff. Together, we are committed to providing exceptional customer service to all of our clients.
If you need to schedule an appointment, make changes to your policy, submit a claim or request any other service, please let us know. We will respond promptly.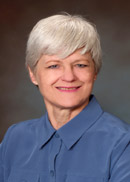 Corri Rustad
Administrative Assistant
Office 619-230-8021

Corri joined my team in 1995 after 32 years in the insurance industry. She brought with her a wealth of knowledge and vast experience. Corri specializes in providing excellent client service to policyowners. As an integral part of my team, Corri is heavily involved in assisting with the insurance and underwriting processes.

Outside of work, Corri is active in community outreach activities, including animal rescue causes and a women's shelter.